Physically distant – yet still together
Just because we are currently physically distancing at King's doesn't mean that we are socially distancing. This week during our virtual Classes at Home is Spirit Week! Earn points to support your House by wearing pink on Monday, green on Tuesday, blue on Wednesday, yellow on Thursday, and red on Friday. You'll earn one point for each period that you are wearing that day's colour. Fun and creative clothing encouraged! Looking forward to seeing you on Zoom!
Week 32 – Spirit Week
Monday: Mrs. Robinson says April showers bring May Flowers Day! Today anything with a flowery, Hawaiian, palm trees, spring flowers kind of feel to it.
Tuesday: Mr. Hahn misses gym and Sports Day! Wear any sports team apparel. Hats will NOT be accepted as sports team apparel.
Wednesday: We're halfway through the week, so it's time for Mr. Mitchner's "Don't poke the Bear Day"! Please have a stuffed animal present for the day, it does not have to be a bear.
Thursday: Mrs. Lord Loves Plaid Day! Wear any kind of plaid print.
Friday: Mr. Eta, I mean Suspenders and Sweaters Day! What is that you ask? Suspenders and/or a sweater tied around your neck. Bonus points if you add funky socks.
Week 33 – Spirit Week

Monday: King's Colours Day – Navy Blue or Grey
Tuesday: Mr. Dinnick's Disguise Day – Wear a superhero or comic character shirt. Bonus points for dressing in full costume.
Wednesday: Speranzi's Scarves Day – Wear any scarf.
Thursday: Ms. Bassaragh's Tie-Dye Day – Since we all don't have tie-dye shirts, just wear any TIE, and yes, your school tie counts. Bonus points if you also wear a tie-dye shirt
Friday: Mr. Dawson's Hat Day – Wear any hat (baseball, cowboy, sombrero, visor, toque, etc)
King's Virtual Baking Club
While physically distancing, our teachers are working hard to encourage all our students to maintain strong social connections. Here's what one of our great teachers is doing: "Welcome to our baking class/club! The first recipe I will post is an easy scone recipe! Scones are a tasty pastry that I love to make for breakfast. 🙂
Please post your attempts (either successes or 'complete nailed it' failures)! You will find all recipes posted in the content library!" As you can see below, there were some great scones made throughout the King's community last weekend – some strawberry, some blueberry. Feel the love!
King's Baking Club continues
"The next recipe I will post is an easy cookie recipe! St. Louis is famous for something called a butter cake. When I am feeling nostalgic and have a lot of time, I make it. However, when I am feeling super lazy and homesick, I make these cookies which require way less effort and provide just as much 'get-in-my-belly' joy. These cookies have become a favorite for all our friends and they are requested at every party. Please post your attempts (either successes or complete nailed it failures)! You will find all recipes posted in the content library!" — Ms. Speranzi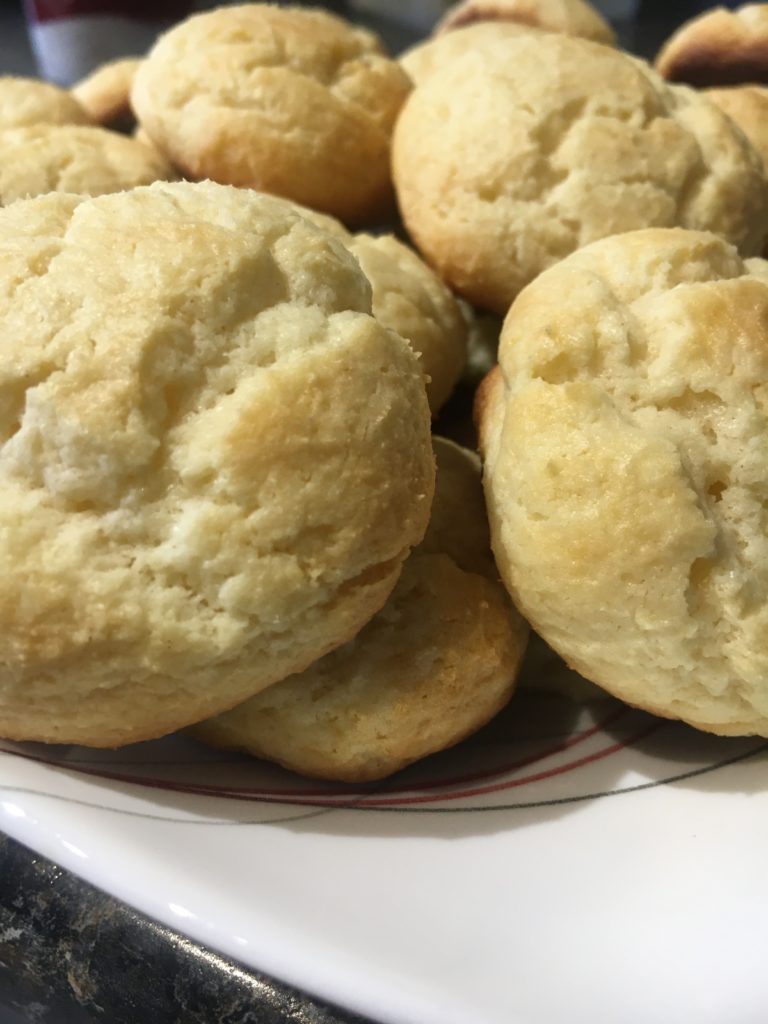 Week 34 – Spirit Week
Only 9 school days left to go, and for the final 9 days, we are going to celebrate our 9, soon-to-be, graduates. Each day will be the favourite colour of one of our beloved graduates.
So for this week, wear –
Tuesday: Joshika's Day – Black
Wednesday: Jayden's Day – Purple
Thursday: Morgan's Day – Pink
Friday: Yuvi's Day – Yellow
Week 35 – Spirit Week
Graduate Day's Continued
Monday: Sofiya's Day – Orange
Tuesday: Dmytro's Day – Green
Wednesday: Jasmine's Day – Red
Thursday: Yashi's Day – Blue
Friday: Connor's Day – Turquoise