Help King's Celebrate!
COMMEMORATIVE WALL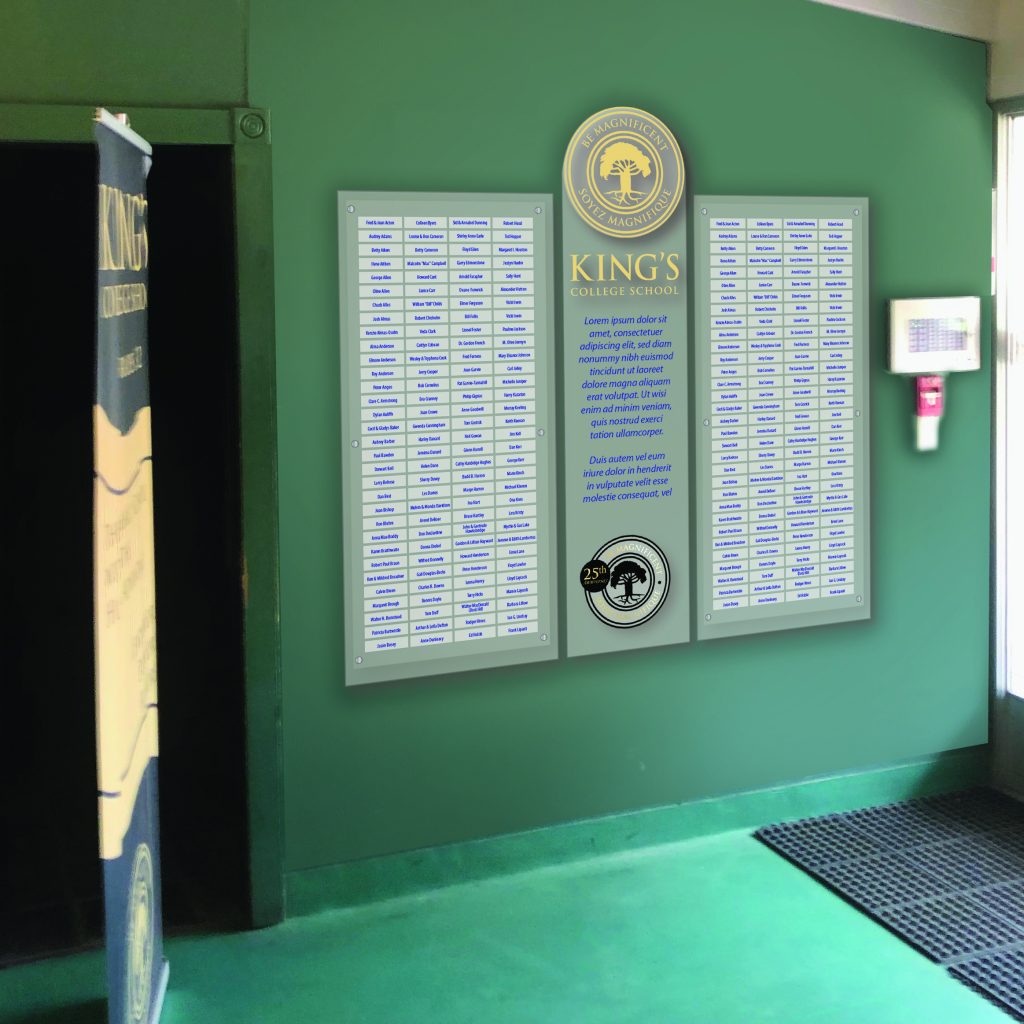 Launched in September of 1994, King's has now been open for close to 30 years. To celebrate the history of King's 25 plus years, a Commemorative Wall will be installed in the front entrance of King's.  It is an opportunity to mark your place in King's history as an alumni or an alumni parent, a current parent or student, or as a supporting company and neighbour.
Please consider getting involved by adding your name, the name of a loved one, or the name of your company by reserving your place on a name plate on the Commemorative Wall.  Name plates cost $300 each and can hold up to 40 characters.