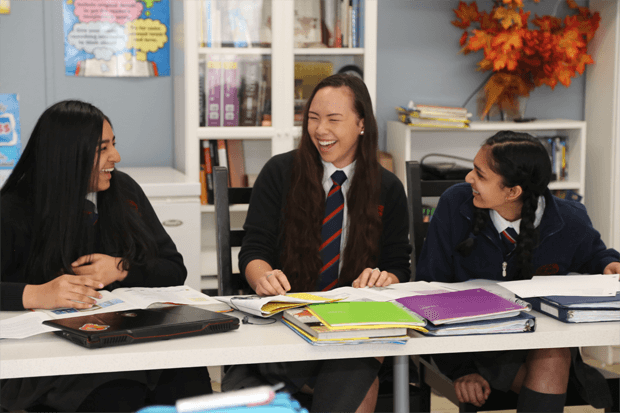 As a parent of a high school student, you want to know that when your child has completed Grade 12 they will have the marks to qualify for the university program they want and the ability to thrive and succeed at post secondary.
At King's College School we want the same things for your child.
Our private high school located in Caledon offers a program that is designed to develop students who are academically strong, well-rounded, self-disciplined and leaders.
The King's College School Difference
King's College School is a university preparatory school. Our private high school program places a strong emphasis on academics. In fact, our academic standards are higher than the Ontario curriculum.
The competition for acceptance at universities has never been tougher. To address this reality, our goal is for your son or daughter to be actively involved and engaged in preparing themselves for university. By teaching them to become a self-directed, accountable learner they will challenge themselves to achieve their highest marks possible.
It will take more than academic prowess if your child is going to succeed at university. They will need to be well-rounded to manage all facets of university life. The private high school program at King's College School in Caledon is designed to produce students who are exactly that. Our students learn and follow the principles of time management so they know how to schedule their time and manage their lives before they go to university. We also encourage students to participate in leadership opportunities in our school and the Caledon community. These opportunities foster confidence, presentation skills, social skills, friendships and a desire to make an impact—all things that will help your son or daughter adapt to their university surroundings and flourish.