Ensure your child gets what they need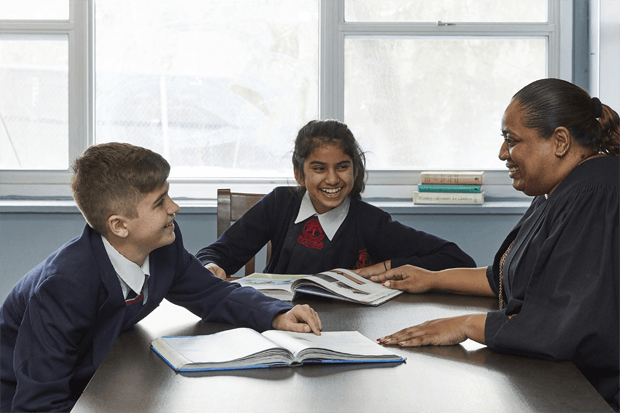 As a parent you know that the elementary school years are crucial to the social, emotional and academic development of your child. You also know that not all schools can deliver on these three fronts.
King's College School can.
In fact, King's College School has been doing it for over 25 years.
The private elementary program at King's College School emphasizes social, emotional and academic development. Like you, we view these elements as imperative to producing students who are well rounded and properly prepared with the skills and mindset they will need to succeed in high school.
The King's College School Difference
At King's College School we take pride in providing a safe, nurturing environment where elementary students can reach their full potential.
Have a bright and gifted child who finds school uninspiring and, possibly, even boring? Enroll them in King's College School and transform their elementary school experience. Our accelerated learning approach is designed to meet each elementary student's individual social, emotional and academic needs and ignite and feed their passion for learning.
Does your child feel like they don't fit in at their current school? Restore their happiness, confidence and self-esteem by transferring them to King's College School. Our private elementary school environment is tolerant and respectful of all students. Place your child in a welcoming, accepting atmosphere that feels like a second home and watch them thrive and grow academically, socially and emotionally.