A life-changing week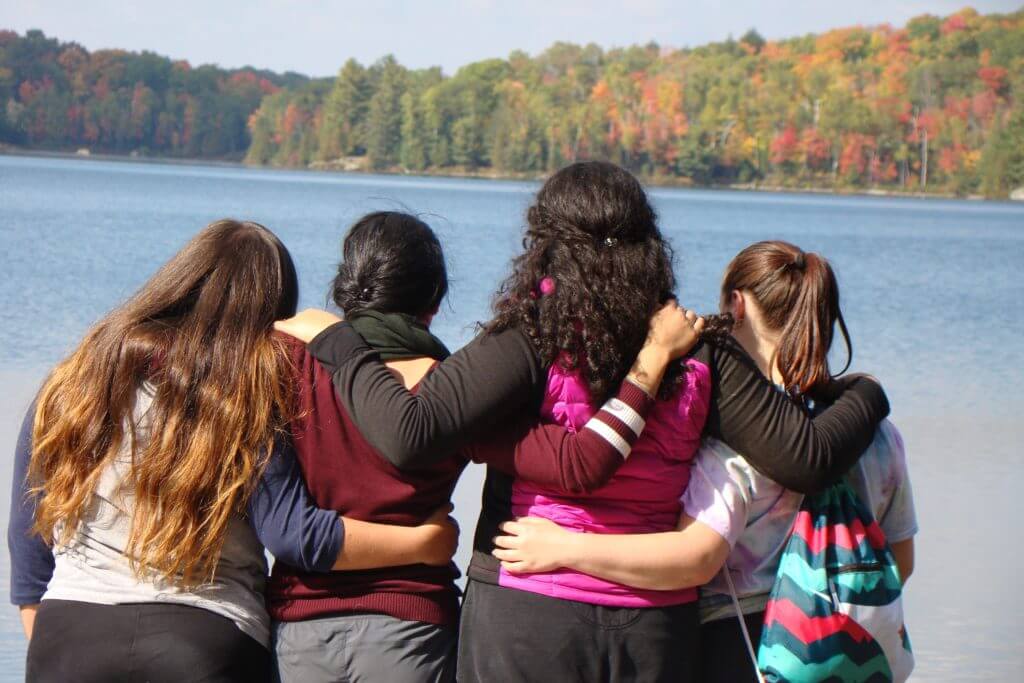 Each year, the King's College School students from Grades 9 to 12 go to the Haliburton Forest Reserve for a one-week, team-building experience. Away from all modern conveniences, this experience takes the students WAY out of their comfort zone – with great results!
The week features leadership exercises, team-building activities, and physical and social challenges. Each student is asked to share a goal for the week with the group. At the end of each day, the students reflect on their weekly goals, ask for help from others, and give feedback and encouragement to each other on their progress towards their goals. It is this shared challenge, struggle, hardship, and resolution that create the foundation of the King's College School family.
Throughout the week, the students learn to function as a family, and this newly-formed family brings these hard-learned lessons back to the school where they draw on them to lead and mentor junior students.
During the Haliburton week in October, the elementary school experiences their own version of Haliburton at 'Haliburton South' – a week-long set of leadership and outdoor activities based at home in Caledon. Elementary students also set goals for themselves, reflect on their progress, support each other, and grow together as a strong and bonded group.